Croatia report welcomes changes to 'shaming' law
Groups release findings from June 2016 media freedom mission to Croatia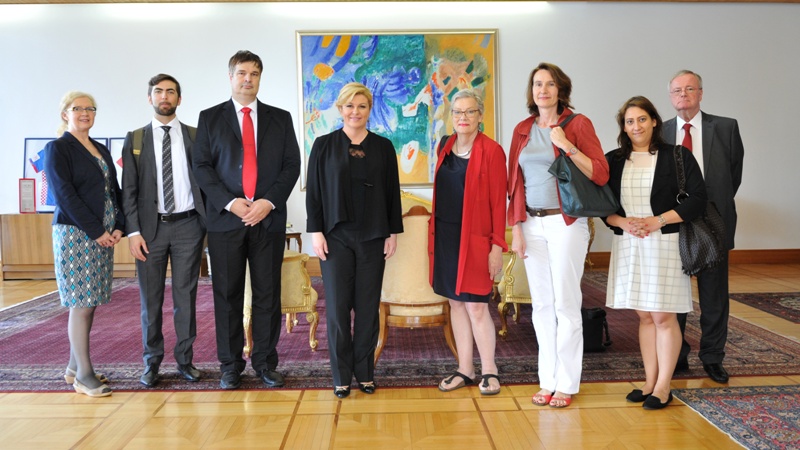 Delegates from international media freedom organisations met with Croatian President Kolinda Grabar-Kitarović (4th from left) during a June 2016 mission. Photo: Courtesy Office of the President, Republic of Croatia.
The Croatian public broadcaster HRT must provide balanced coverage of the campaign leading up to the country's September 11 parliamentary elections, a group of six prominent international media freedom organisations said today.
The group made the call as it released a report highlighting government interference at HRT as a key challenge to media freedom and media independence in Croatia, pointing to mass staff restructuring and paradigmatic programming change as evidence of "an attempt by the outgoing government to assert control over HRT for its own means".
Among other things, the report also:
• applauded recent reforms to protect journalists from Croatia's criminal 'shaming' law, but continued to urge Parliament to repeal all forms of criminal defamation.
Read the full article on IPI's main website.