Monitoring report: Defamation laws still concern for Europe media
IPI review examines key cases in recent months
French President Francois Hollande (R) and Azerbaijan's President Ilham Aliyev (L) attend a joint news conference folowing a meeting at the Elysee Palace in Paris, France, March 14, 2017. REUTERS/Gonzalo Fuentes
As part of its ongoing work to monitor the abuse of defamation laws in Europe, IPI has compiled a report on key defamation cases involving journalists and media outlets in Europe between May 2017 and January 2018.
France: Court tosses Azerbaijan government's defamation suit
In Nov. 2017 a court in France ruled against the government of Azerbaijan in a defamation suit it had brought against two French journalists, Elise Lucet and Laurent Richard. The suit claimed Lucet and Richard had defamed Azerbaijan when they referred to the country as a "dictatorship". During a broadcast on France 2 during a September 2015 visit to Azerbaijan by then-French President François Hollande, Lucet referred to the country as "one of the world's harshest dictatorships", while Richard called Azerbaijan a "dictatorship" during an interview with France Info radio.
In its ruling, the court stated that French free expression law did not allow for states, including France itself, to pursue defamation cases against individuals. Azerbaijan, it said, could not be granted "more rights than the French state".
While reports stated that Azerbaijan's suit was the first time that a foreign government had brought a defamation suit against French journalists in France, prominent world leaders and their families have previously used French courts to pursue defamation complaints. Following unflattering reports related to corruption and "ill-gotten gains", longtime Equatorial Guinea President Teodoro Obiang and his son, Teodoro Obiang Jr. filed defamation lawsuits against a number of French civil society organisations and media outlets, including Transparency International France, Le Parisien, L'Express and Paris Match. IPI published a detailed analysis of those claims in 2014 and analysed an evolution in French jurisprudence that supported courts' ability to reject the Obiangs' suits.
Spain: Police union files charges against satirical magazine
A judge in Spain opened a criminal investigation against the satirical magazine Jueves based on insult charges filed by representatives of Spain's national police union. The charges related to an article in which the magazine satirised national antiriot police who had been sent to Barcelona amid separatist tensions in Catalonia, insinuating that police officers were consuming cocaine. The Madrid-based Platform in Defence of Free Expression strongly criticised the charges, noting that the article "consisted of clearly humorous content, in which there was no intent to cause harm."
The case is not El Jueves's first encounter with Spanish criminal defamation law. In 2007, a cartoonist and an editor for the magazine were fined €3,000 each for offending then-Crown Prince Felipe and his wife, Letizia, for an image depicting the royal pair having sex. The prince is depicted as saying: "Do you realise if you get pregnant this will be the closest thing I've done to work in my whole life." The judge in the case said Guillermo Torres and Manuel Fontdevila "had vilified the crown in the most gratuitous and unnecessary way".
Germany/Austria: Satirical magazine under investigation for portrayal of Austrian chancellor
Austrian media reported in Jan. 2018 that German prosecutors were investigating the German satirical magazine Titanic on possible charges of insult and public incitement to a criminal act over an image of Austrian Chancellor Sebastian Kurz published in Oct. 2017. The image features a photograph of Kurz overlaid with crosshairs and the words "Finally it's possible: Kill Baby Hitler". Legal experts consulted by the Austrian newspaper Der Standard suggested that charges against Titanic were unlikely given the magazine's satirical nature.
Spain: Civil society efforts halt reach of Erdogan's 'long arm'
In Aug. 2017, Spanish authorities, acting on an international arrest warrant filed by Turkey, arrested the Swedish-Turkish journalist writer Hamza Yalçin on charges of insulting Turkish President Erdogan, among other accusations. The arrest spurred an outcry in Spain, led by the Madrid-based Platform for the Defence of Free Expression (PDLI), which presented a detailed report to Spain's state prosecutor detailing violations of the right to free expression in Spain and presented a petition for Yalçin's release in Spain's congress. PDLI also provided similar support to the Turkish-German writer Doğan Akhanlı. Spain ultimately released both men and denied Turkey's extradition requests in both cases.
Malta: SLAPP lawsuits threaten journalists amid progress toward defamation repeal
Strategic lawsuits against public participation (SLAPPs) pose a serious threat to critical journalism in Malta. In 2017, two significant media outlets, the newspaper Malta Today and the news website The Shift reported being targeted with defamation SLAPPs by Pilatus Bank and the law firm Henley & Partners, which manages Malta's controversial cash-for-citizenship scheme. In both cases, the media outlets were threatened with lawsuits in the UK and/or the United States if they did not remove certain content. In December, Malta Today said it had acceded to a demand made by Pilatus Bank, explaining that it could not risk the "astronomical costs" of fighting a defamation lawsuit abroad. The Shift refused a similar request from Henley & Partners and published the firm's threatening letter., Notably, Henley & Partners had also sent similar threats of legal action to journalist Daphne Caruana Galizia, who killed in a car bombing in October. Only months earlier, IPI published an interview with Caruana Galizia in which she called the abuse of libel law in Malta a "serious threat to freedom of expression" due to the chilling effect it casts on journalists.
At the same time, Malta's government has moved forward with plans to repeal the country's criminal libel law. The planned Libel and Defamation Act would include that repeal as well as modifications to the country's civil libel law, including by eliminating the possibility of freezing a defendant's assets for the duration of a trial. Contrary to an earlier version, the current text under consideration would maintain the cap on civil compensation at €11,640. Malta is one of the few European jurisdictions to cap damage in defamation cases, according to IPI research.
Poland: Journalist faces military inquiry over book on defence minister
In June, the Polish Ministry of Defence requested the military wing of Poland's National Prosecutors Office to investigate investigative journalist Tomasz Piątek for and "public insults against a constitutional authority of the Republic of Poland", among other possible charges. The request was a response to Piątek's publication of "Macierewicz and his Secrets", a book that describes then-Defence Minister Antoni Macierewicz's alleged political and financial ties with persons close to the Kremlin, to the Russian intelligence services and to Russian criminal organisations. In an interview with IPI in October, Piątek said the purpose of the investigation was "to intimidate me and other journalists"
Italy: Another year goes by without defamation law reform
Another year, another missed opportunity for Italy to bring its defamation laws in line with international standards. Italian law allows courts to sentence journalists to up to six years behind bars for defamation, among the stiffest penalties in the European Union. Although the European Court of Human Rights has stated that prison sentences for defamation are not in conformity with European human-rights law, Italian courts continue to hand such sentences down. Italian legislators, for their part, have failed for over a decade to reform the country's criminal code and press law accordingly.
According to data obtained by the Italian free expression group Ossigeno per l'Informazione, Italian courts annually sentence around 155 individuals, mostly journalists, to jail for defamation. Over the last five years, the sentences have added up to 515 years of imprisonment. Although those jail sentences have been carried out in only a few cases – in others, convicts were sentenced to house arrest or had their jail terms suspended – their very existence has the potential to cast a chilling effect on journalism.
Ireland: European court finds rights violation in landmark libel case
In June 2017, the European Court of Human Rights (ECtHR) found that the Irish Supreme Court had violated the free expression rights of Independent News & Media, which publishes the Evening Herald, in ordering the company to pay a record €1.25 million in damages to a communications consultant in a defamation case. In its decision, the ECtHR emphasised that unpredictably high damage awards were capable of having a chilling effect on freedom of expression. It ruled that the Supreme Court had not provided sufficient explanation for how it arrived at the particular sum or how it could justify awarding the highest libel award in Irish history in a case that the Supreme Court itself said was not among the most serious cases to have come before Irish courts.
IPI had anticipated the ECtHR's ruling in a previous analysis of the Irish Supreme Court decision as part of an extensive look at runaway damages in Irish defamation cases.
European Court of Human Rights: Art. 10 violations in defamation cases in Poland, Romania
In Kącki v. Poland (04.07.2017), the ECtHR found that Polish courts had violated the rights of a journalist, Marcin Kącki, with the newspaper Gazeta Wyborcza. The Warsaw district court had convicted the Kącki of defamation under Art. 212 of the Polish Criminal Code based on a complaint brought by an MEP, who objected to an interview in which Kącki quoted a political activist accused the MEP of nepotism and demanding in sexual favours in return for a job. The court ordered Kącki to pay a fine 1,000 zlotys (around 230 euros). In its ruling, the ECtHR emphasised that interviews and general articles should be treated differently and that "a journalist cannot always be reasonably expected to check all the information provided in an interview". Moreover, with respect to the penalty, the ECtHR found that "recourse to a to a criminal prosecution resulting in a finding of criminal responsibility must be seen as a wholly disproportionate measure", noting that the conviction would appear in the National Criminal Register.
In Ghiulfer Predescu v. Romania (27.06.2017), the ECtHR found that Romania had violated the rights of Ghiulfer Predescu, an investigative journalist working in Constanţa, Romania. The case related to a civil defamation suit that the mayor of Constanţa had brought against Predescu following comments she made in a television show in which the mayor also participated suggesting that the mayor's activities were contributing to an "ungovernable" city. The mayor requested 200,000 Romanian lei in damages. The district court rejected the suit, but an appeals court partially upheld the claim and ordered Predescu to pay the mayor 50,000 lei in non-pecuniary damages and 7,197 in legal costs. Predescu was also ordered to publish the court's ruling in a newspaper at her own expense and publicly apologise to the mayor. In its ruling, the ECtHR found that Predescu's comments, under the circumstances, should be understood as value judgments on a matter of public interest for which there was also a sufficient factual basis. The ECtHR also found that the amount of compensation imposed was "extremely high" and had the potential to cast a chilling effect on Predescu's freedom of expression. The Romanian courts had applied a sanction that "lacked appropriate justification" and did not provide for a fair balance among different rights.
---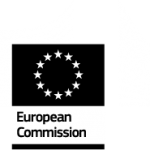 The production of this report was supported by the European Commission.
---